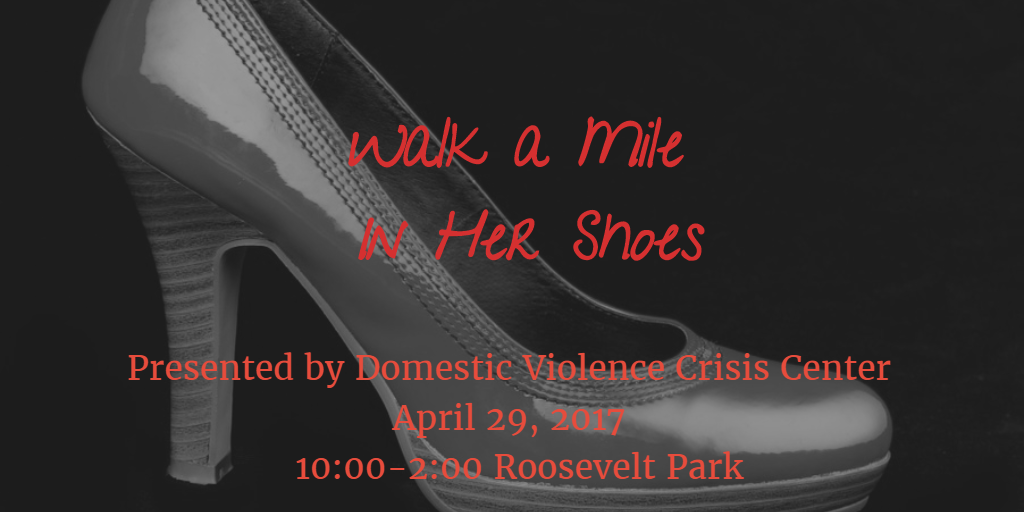 Walk a Mile
April is Sexual Assault Awareness Month and the Domestic Violence Crisis Center is hosting Walk walk a mile in Her Shoes. This event will take place in RooseveltPark shelter #3. Pledge sheets can be picked up or emailed to you by contacting anna.dvcc@gmail.com. Oscar's Ice cream truck, 3 Little Pigs food truck and Thai food truck are planning on being at the event for anyone who would like to purchase lunch in the park. This is a fun event that the whole family can come to!
---
Giving Hearts Day 2017
Once again, we are in the planning stages for the biggest charitable day of giving in the state of North Dakota. Giving Hearts Day, an online day of giving, will be February 9, 2017. Domestic Violence Crisis Center (DVCC) is partnering with Dakota Medical Foundation, Impact Foundation and Alex Stern Family Foundation to participate with over 300 non-profits across the state in this exciting event. Every donation to DVCC of $10 or more is matched, giving the capacity to multiply every donation. On Giving Hearts Day, caramel rolls and coffee will be available for everyone who comes to the office to give the charitable donation; chili will be served for lunch and a remote radio broadcast will be in place. So, as the deadline approaches, remember; Giving Hearts Day – February 9, 2017 – go to impactgiveback.org to make your on-line donation to Domestic Violence Crisis Center. DVCC thanks you in advance for your loyalty and support of services providing assistance to the victims and children in need.